Sheikh Faisal bin Qassim Al Thani | Chairman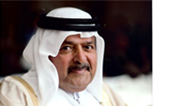 Sheikh Faisal bin Qassim Al Thani is one of Qatar's most successful and highly regarded entrepreneurs. From the outset his ever-growing investment and relentless cultural and economic advocacy on behalf of the state of Qatar have been a driving force in the emergence of the Qatar as one of the world's premier destinations for both business and pleasure.
In 1964, Sheikh Faisal bin Qassim Al Thani began a small venture specializing in automotive spare parts which has evolved into over 50 companies that operate under the umbrella of Al Faisal Holding. Currently it encompasses a diverse scope of commercial and industrial endeavors.
Sheikh Faisal's leadership and unrivalled ability to attract foreign investment have been catalysts for the rapid growth of Qatar's economy and modernization of the country's infrastructure. His vision for Qatar's continued success will depend not just on attracting foreign investment but investing in and empowering people both within Qatar and beyond its borders. In 2011 H.E. established a non-profit organization, the Al Faisal Without Borders (ALF) Foundation which he serves as Chairman, that supports innovative projects and initiatives in education, health and social advancement locally and globally.
In addition to Al Faisal Holding, and the ALF Foundation, H.E currently serves as Chairman of the Qatari Businessmen Association and Aamal which is a listed company in Qatar.
While Qatar's continued modernization and economic development are priorities for Sheikh Faisal bin Qassim Al Thani ,he is committed to ensuring that it does not come at the expense of Qatar's unique culture and Islamic heritage. His museum, located 20km outside of Doha, considered to be the largest private museum in the world, is a tribute to Sheikh Faisal's love of Qatar's history and his desire to make that history accessible to all Qatari's and foreigners alike.
Recently, the shares of Intergroup held by Sheikh Faisal have been acquired by Al Sawari Holding Group, led by Sheikh Turki bin Faisal al Thani, son of Sheikh Faisal Bin Qassim Al Thani.
Sheikh Turki bin Faisal Al Thani | Chairman
Sheikh Turki has successfully managed Al Sawari Holding since its inception and plays a leading role in attracting international business ventures and global brands to the company's ever-diversifying portfolio.
Sheikh Turki holds a Bachelor's Degree in Economics from Georgetown University, Qatar.
Mr. Ebrahim Al Neama | Chairman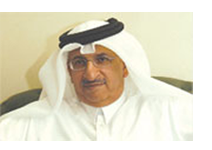 Mr. Ebrahim Al Neama graduated Law and Political Science from Arab University of Beirut and began his career in service to Qatar as a diplomat with the Foreign Ministry. He served as Qatar's ambassador to the UAE until 1984 before transitioning to the private sector, forming Intergroup and Dyarco International in partnership with Sheikh Faisal Bin Qassim Al Thani.
As a renowned industrialist and entrepreneur, Mr. Ebrahim is committed to the continued growth of Qatar's economy through sustainable development and investment. In his role as Chairman and managing partner of Ebrahim Al Neama & Sons Holding Company Mr. Ebrahim has been instrumental in forging the international partnerships that have spurred Qatar's rapid economic growth.
Mr. Ebrahim Al Neama shares Sheikh Faisal Bin Qassim Al Thani's unique vision that a prosperous Qatar is one that benefits all Qatari's today and for generations to come. Intergroup, Dyarco International, and Ebrahim Al Neama & Sons Holding Company are the instruments of that vision.
Mr U. Achu | General Manager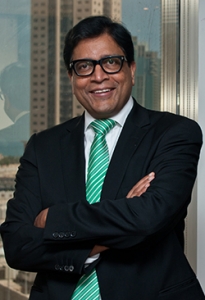 With over 25 years of experience working in prominent international banks, including the World Bank, Mr. Achu has held positions in executive management and business leadership roles, where he offers his exceptional expertise to inspire his team to get results, particularly business start-ups and acquisitions.
Mr. Achu has been managing another Qatari Group called Dyarco International Group since its creation in 1992, which has grown tremendously and currently boasts long-term relationships with some of the leading organizations in the world. As part of the recent restructuring of the Group, Mr. Achu has recently taken over the management of Intergroup, and is responsible for creating and expanding strategic partnerships globally.